Using Process Frameworks
Best Practices for Using Process Frameworks to Get Real Work Done
The use of process frameworks doesn't have to be a mandate from corporate. It can be a part of managing your key processes and role responsibilities. Learn how best-practice organizations are achieving great results through localized use of process frameworks in APQC's latest research study. See how process frameworks can help you better manage key facets of your business, as well as how frameworks can help you show real business impact.


BE A PART OF THIS STUDY
This study is exclusive to APQC members, and we are excited to offer you this research study for a discounted fee as a bundle with another member-only benefit: current members and joining members who sign up for this study will also receive one complimentary seat at our Member Meeting 2010. Held November 4–5 in Houston, this meeting allows APQC members to network with fellow members from around the globe, hear firsthand accounts of successful benchmarking and improvement initiatives, and get the latest strategies on bringing best practices to their organization.
Not a member? Contact APQC today to join membership and take advantage of this study and additional member-only benefits.
Research Champions
Our Research Campions, Accenture and NIMBUS are experts in the field of reference models and process frameworks and are supporting the study through thought leadership, research, and funding.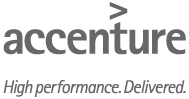 Accenture is a global management consulting, technology services and outsourcing company, with approximately 204,000 people serving clients in more than 120 countries. Combining unparalleled experience, comprehensive capabilities across all industries and business functions, and extensive research on the world's most successful companies, Accenture collaborates with clients to help them become high-performance businesses and governments. The company generated net revenues of US$21.6 billion for the fiscal year ended Aug. 31, 2010. Its home page is www.accenture.com.

Nimbus is a global software company with offices in San Francisco, London, Beijing and ten countries. Nimbus Control software enables organizations to capture and deploy their operational processes, business controls and supporting information to all of their people, across the web or to a mobile device. It provides an enterprise-wide collaborative framework that underpins effective process management and sustainable performance improvement. Founded in 1997, Nimbus has worked with over 700 organizations including AstraZeneca, Barclays, Chevron, Cisco, HSBC, JP Morgan, Nestlé, RBS, Sara Lee, Sony, ThyssenKrupp and Toyota. Nimbus is a Microsoft Gold Certified Partner (ISV), an SAP Software Partner, an Oracle Partner and a Salesforce.com Partner. Nimbus website is at www.nimbuspartners.com.
KEY DATES
Meet the sponsors call (virtual): October 13, 2010
Kickoff meeting (face-to-face): November 3, 2010
Site visits (face-to-face and virtual): November–December
Knowledge transfer session (face-to-face): January 2011