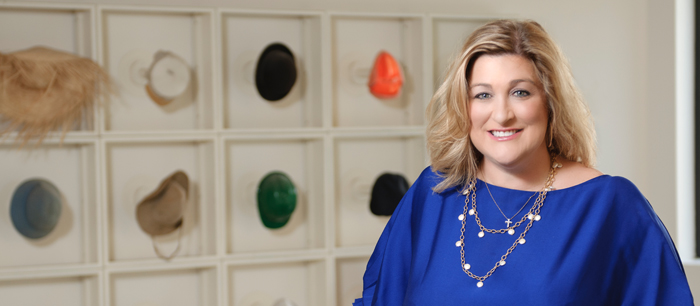 Lisa Higgins
President and Chief Operating Officer
Bio
As one of the leading experts in applying benchmarking and improvement methodologies to gain business advantage, Lisa Higgins has led over 2,000 benchmarking studies and was behind the groundbreaking formation of the Open Standards Benchmarking Collaborative (OSBC) establishing a universal process framework and performance metrics, created by industry for industry. As president and COO of APQC, an award winning, member based nonprofit institution founded in 1977, serving the Global 1000, government, education and healthcare organizations; Lisa has a unique viewpoint about performance and process management inside of firms today.
Under Lisa's leadership, the Open Standards Benchmarking Collaborative, run by APQC, has transformed both industry and professional services use of data and business analytics. With over 8,000 participants, the Open Standards repository is the largest database in the world, providing open access to performance analytics and business practices used to rapidly improve performance and optimize cost. The Open Standard Benchmarking collaborative has become a game changer in today's market.
Lisa led the Center's largest research project to date on benchmarking, "Organizing and Managing Benchmarking for the Greatest Payoff," and authored two follow-up white papers for use by senior management and benchmarking managers and professionals, Benchmarking: Leveraging Best-Practice Strategies and Maturity: Boosting Returns on Benchmarking Investments. Lisa is the author of APQC's By the Numbers series including, By The Numbers: Logistics, By the Numbers: Finance, By the Numbers: Procurement, By the Numbers: Human Capital.
Lisa has a bachelor's degree from the University of Houston. In addition to leading APQC and helping organizations from around the world successfully implement process and performance standards and use benchmarking to achieve business results. She is an avid skier and passionate about helping people with epilepsy where she has served as president of the Epilepsy Foundation of Texas and supported the National Epilepsy Foundation in strategic planning and implementing Standards of Excellence.
Lisa has advised on the alignment of organizational objectives with process improvement and cost optimization strategies including the most effective business models and use of benchmarks and best practices within organizations throughout the United States, Canada, Europe, and the Pacific Rim. To have her share case examples as well as how global organizations are accessing and using business analytics to support strategies, please contact Allison Jelsma, ajelsma@apqc.org for details.