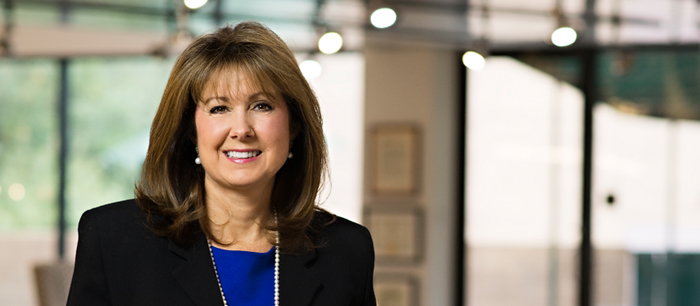 Cindy Hubert
Executive Director
Bio
Cindy Hubert is the executive director of APQC's client solutions, which provides individualized and collaborative approaches to solve business problems and address strategic needs.
Over the past 18 years, Cindy and her team have worked with more than 450 organizations to provide assessments, strategy development, project management, transfer of best practice design and implementation, and metric and best practices research engagements using APQC's proven knowledge management methodologies.
Hubert has co-authored with APQC President Dr. Carla O'Dell. Their latest book, The New Edge in Knowledge: How KM Is Changing the Way We Do Business, was published in 2011. She also co-authored APQC's Knowledge Management Passport Series and has authored the following white papers and articles:
Exploring APQC's Knowledge Flow Process
Seamless Collaboration
Cindy has played instrumental roles in the innovation, development, and implementation of APQC's knowledge management methodologies. In 2007, she led a group of knowledge management leaders to develop APQC's Levels of Knowledge Management Maturity™. These best practice frameworks are used by organizations across the world to guide, develop, and execute their KM strategies and approaches. Because of her active leadership in APQC's KM program, APQC has been recognized as a recipient of the Global Most Admired Knowledge Enterprise (MAKE) award in 2011 and 2008 and North American MAKE award in 2011, 2010, 2009, 2008, 2007, 2004, and 2003 and was voted by KM World as one of the Top 100 Companies That Matter in Knowledge Management.
Cindy has worked with a variety of industries including oil and gas, manufacturing, healthcare, financial, retail, non-profit, and consumer products. Her background includes developing knowledge management, business process management, and measurement systems; process redesign; quality programs; and large-scale change initiatives supported by training programs, communication strategies and competency models. Prior to being named executive director of custom solutions, she served as the director of knowledge management and learning.
Before joining APQC in 1995, Cindy spent 15 years in the oil and gas industry and in the retail industry. In both management positions, she promoted quality and continuous improvement and served as a consultant to a number of total quality, benchmarking, and reengineering projects. Cindy has also served as an instructor in a Knowledge Management & the Transfer of Best Practices course at Rice University's Executive Education Graduate School of Management. A graduate of University of Texas at Austin, Hubert received a bachelor's degree in business administration and marketing.