APQC Process Classification Framework (PCF) - Healthcare Provider - Excel Version 6.1.0
---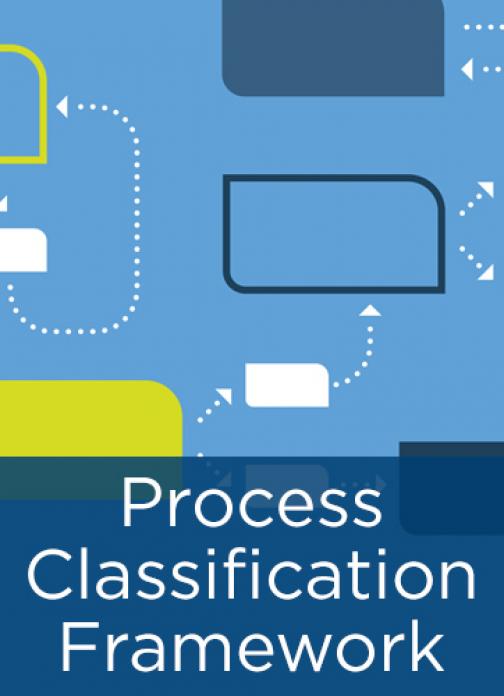 Effective benchmarking requires common definitions and processes. Like a shared language, organizations need to make apples-to-apples comparisons to obtain accurate benchmarks and metrics. The original Process Classification Framework® (PCF) provides a common language and open standard that allows organizations to see and discuss their activities from an industry-neutral viewpoint.
While cross-industry content is valuable, APQC recognizes that for some industries it is more difficult to apply, and nuances in processes may occur by industry. As a result, APQC releases industry-specific frameworks to enable faster, more relevant use and comparisons. KPMG provided the subject matter expertise and intellectual property to develop and donate this industry PCFs in support of open standards.
This release of the Healthcare Provider PCF is aligned with NAICS codes listed below. The North American Industry Classification System (NAICS) coding scheme allows us to easily categorize content into neat industry specific buckets. The alignment of a PCF to a specific set of codes doesn?t limit the utility of the framework in other/associated industries: it just gives you an idea of what our designers and subject matter experts considered during the development of the framework. (In fact, the services bias of the Healthcare Provider framework would likely be a helpful resource for other service industries looking for help modifying the framework within their industry context.)
Primary industries:
6214 Outpatient Care Centers
6215 Medical and Diagnostic Laboratories
6221 General Medical and Surgical Hospitals
6222 Psychiatric and Substance Abuse Hospitals
6231 Nursing Care Facilities (Skilled Nursing Facilities)
The PCF is written in United States English language format.
Note: This is a Microsoft Excel template. If you do not have Excel installed on your computer, then the file will not open. If you encounter issues with the download, we recommend right-clicking the download button, selecting "save target as...", and saving the template directly to your desktop or local network.
---