Lauren Trees
Principal Research Lead, Knowledge Management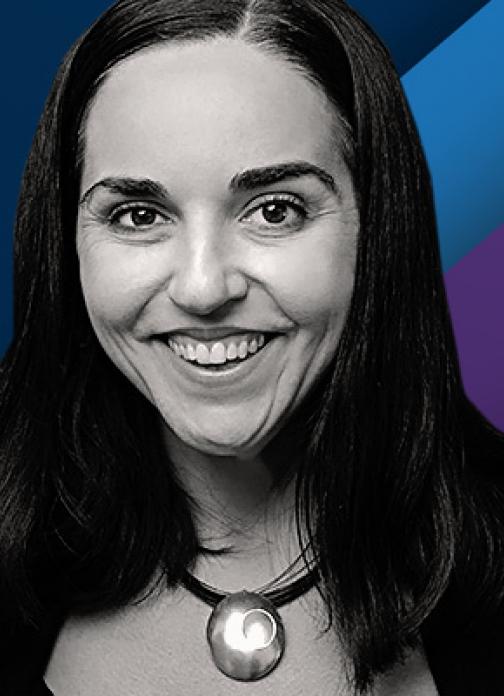 Lauren Trees identifies trends in enterprise knowledge sharing and collaboration researches cutting-edge ways to improve knowledge flow and shares the findings with APQC's members and the knowledge management community at large. She loves that her job lets her dream up interesting questions and then search out the answers by crunching numbers and collecting stories.
Lauren is a regular contributor to APQC's Knowledge Management blog and organizes monthly webinars on these topics for APQC members and subscribers.  She has served as research lead for two large-scale APQC Best Practices Studies—Transferring and Applying Critical Knowledge and Connecting People to Content—and has led additional research on developing and leveraging technical experts, expertise location solutions, enterprise content management, gamification, and KM maturity and measurement. Her most recent focus is research on the future of KM, technical mentoring initiatives, what's next for communities of practice, and knowledge mapping in action.
A prolific and proficient author of numerous reports, white papers, and case studies, Lauren has written about KM for media outlets including KMWorld, Industry Week, and Pharmaceutical Engineering, and her research has been cited by Inc. and TIME. She is an experienced speaker, having presented at the Petroleum Abstracts and KMWorld conferences as well as numerous corporate meetings and webinars.
Lauren holds a Bachelor of Arts degree in English from Brown University, where she graduated magna cum laude and won prizes in literature and music. She has studied at the University of Oxford and Rice University, where she undertook Ph.D. studies in Victorian literature. Prior to joining APQC in 2007, Lauren worked as a developmental editor for Prentice Hall, specializing in computer science textbooks by first-time authors, and co-authored a textbook on web services with Harvey and Paul Deitel.
Outside of work, she enjoys reading everything from Jane Austen to sci-fi, attempting to recreate what she sees on food blogs, and obsessively planning—and occasionally even going on—exotic beach vacations. Her sister lives on a farm in Brittany, and she likes to go drink wine and eat cheese there as often as her bank account will allow.