Process Management Is Not Just About Technology
Obstacles to sustainable process management are constant: from inconsistent strategies and budget constraints at the top to employees on the front lines who are reluctant to change. At APQC, we know these battles can't be won solely by implementing technology solutions. We understand the importance of giving equal attention to people, process, and technology when designing sustainable approaches to business process management.
Aligning Process Management To Business Goals
The way work flows within your organization is inherent in its culture, structure, policies, and procedures. Process management initiatives must address each to be successful, but organizations often find themselves pursuing random acts of improvement—improvement efforts executed in a vacuum, without acknowledgement of the effects they might have on the rest of the organization or how they do or do not align with strategic business objectives.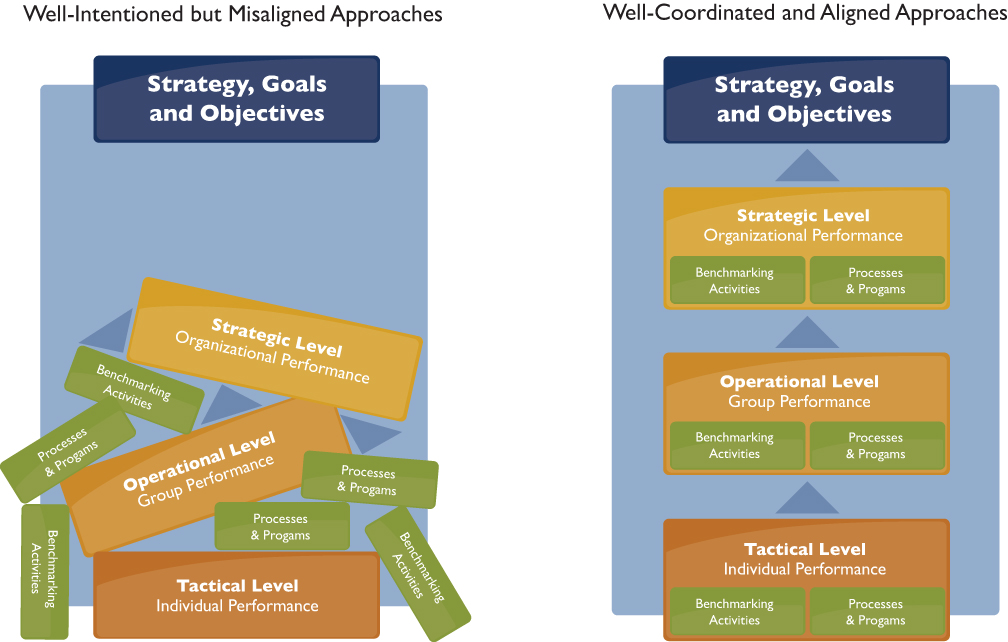 We believe successful improvement efforts must be aligned to business strategy, goals, and objectives. We work daily with process owners around the world to understand how their work flows, explore possible improvements, and provide structured and systematic approaches that engage people and get real work done across the organization.
We speak your language
APQC was founded to help organizations improve. Since 1977 APQC has set the standards for measuring and elevating business performance. Through primary research, collaborative projects with organizations demonstrating successful, sustainable process management approaches, and client engagements, we understand your challenges and what it takes to overcome them.
We don't just give you the measures, data, and tools to improve; we arm you with time-tested strategies and proven best practices to align process improvement efforts with business goals.
APQC members have the most complete access to the resources, benchmarks, and assessments process management professionals need to sell, start, and sustain effective process management initiatives.