Process Frameworks and Design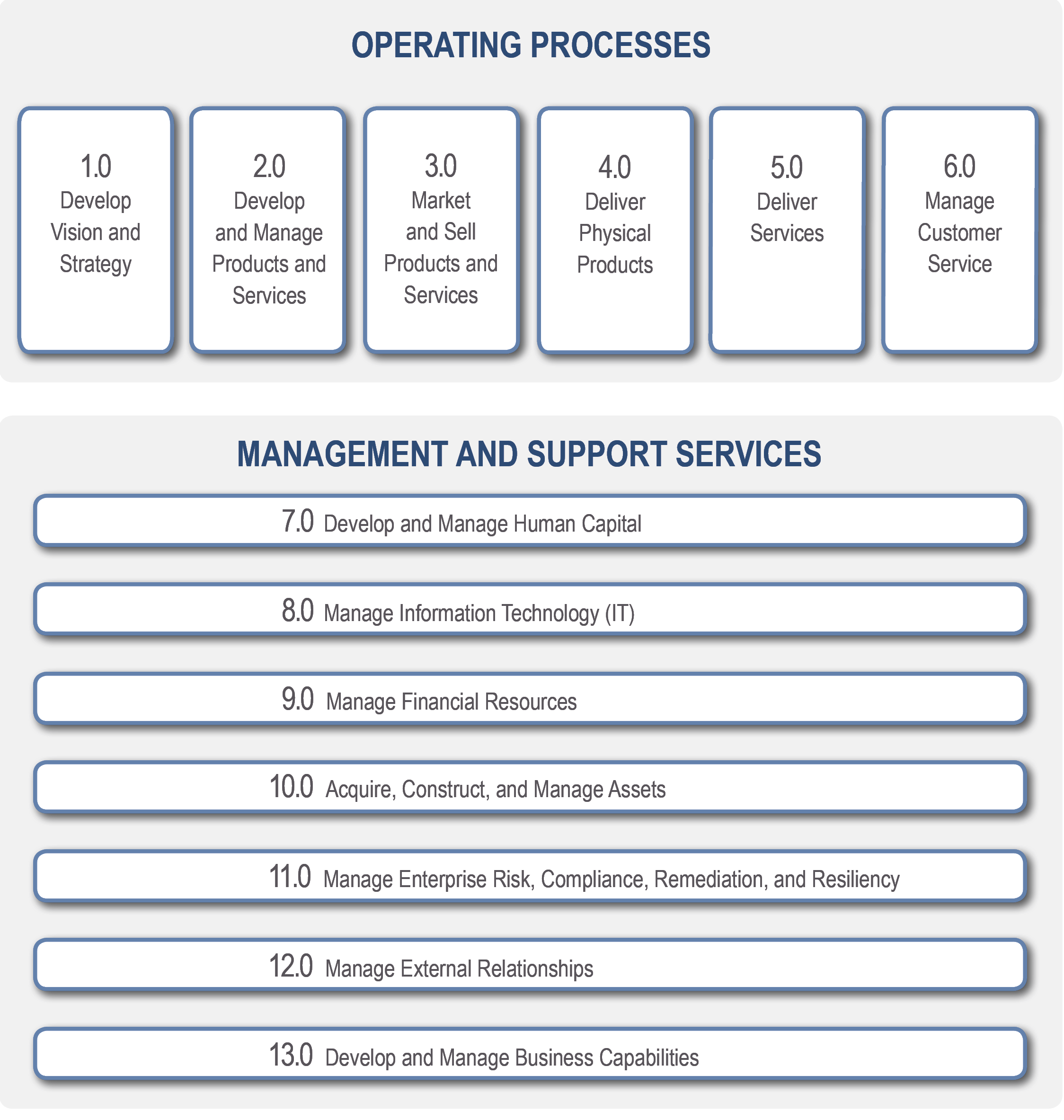 Looking to benchmark, manage content, or define business processes? Starting with a process framework or reference model accelerates these activities by giving professionals a basis on which to build. There are several process frameworks available to choose from, including APQC's Process Classification Framework® (PCF).
Think you don't need a process framework? Instead of asking what benefits the framework could provide, ask what the cost of not using this tool would be? This cost is essentially the time it would take the process definition team to develop their own process model and obtain consensus from the various stakeholders about the processes included within it.
Once you've decided adopting a process framework is the best path for your organization, browse the Putting the PCF into Action collection to get insights on the common adoption and implementation practices, and how to overcome challenges associated with adopting the PCF.
Want more information on applying process frameworks to your organization?
APQC's Advisory Services can help you:
get started;
assist with issues of adoption, governance, and oversight;
leverage tools; and
evaluate your organization according to a maturity model.