Process Classification Framework (PCF)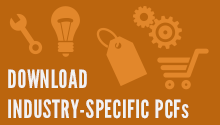 Download
industry-specific PCFs in Excel, PDF, and BPMN formats and begin to improve process management today.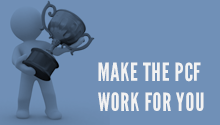 Learn what the PCF is, why companies use it, and get easy to understand instructions on how to implement it.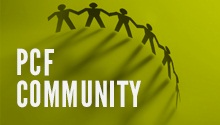 Connect with other companies using the PCF and learn from their experience and success to improve your PCF use.
---
APQC's Process Classification FrameworkSM (PCF), at its simplest level, is a list that organizations use to define work processes comprehensively and without redundancies. Beyond being just a list, the PCF serves as a tool to support benchmarking, manage content, and perform other important performance management activities.
Organizations use APQC's Process Classification Framework to:
organize improvement efforts,
define the processes that need to be improved,
benchmark internally and with other organizations,
align IT rollouts and updates for similar processes across the organization,
discuss organizational performance using the same terminology across business units and departments,
better understand how their business works, and
organize enterprise content and knowledge.
In 1992, a group of business leaders and process management experts created APQC's PCF to help organizations communicate better. Within a single organization, five business units could have five different interpretations of the invoicing process, five different definitions for "inventory management," and five different ways to calculate product development cycle time. The PCF creates a common language by outlining all of the processes practiced by most organizations, categorizing them, and aligning them according to a hierarchical numbering system.
To further support process definition, benchmarking, and content management activities, APQC provides definitions and key performance indicators for many of the process elements in the PCF.