Creating a Comprehensive Solution for Educators
Master Planning for Innovation (MPI) has been integrated into APQC's current methodology and offerings to educators. The result is a comprehensive solution to improving education using a system-wide approach. Such integration will provide educators:
Unparalleled access to tools,
Expertise that will allow them to manage organizational planning,
Change using structured and proven approaches, and
Alignment of people, process and technology.
The outcome ensures that strategies and goals are translated into action. The organization becomes more adept and flexible while adopting successful innovation.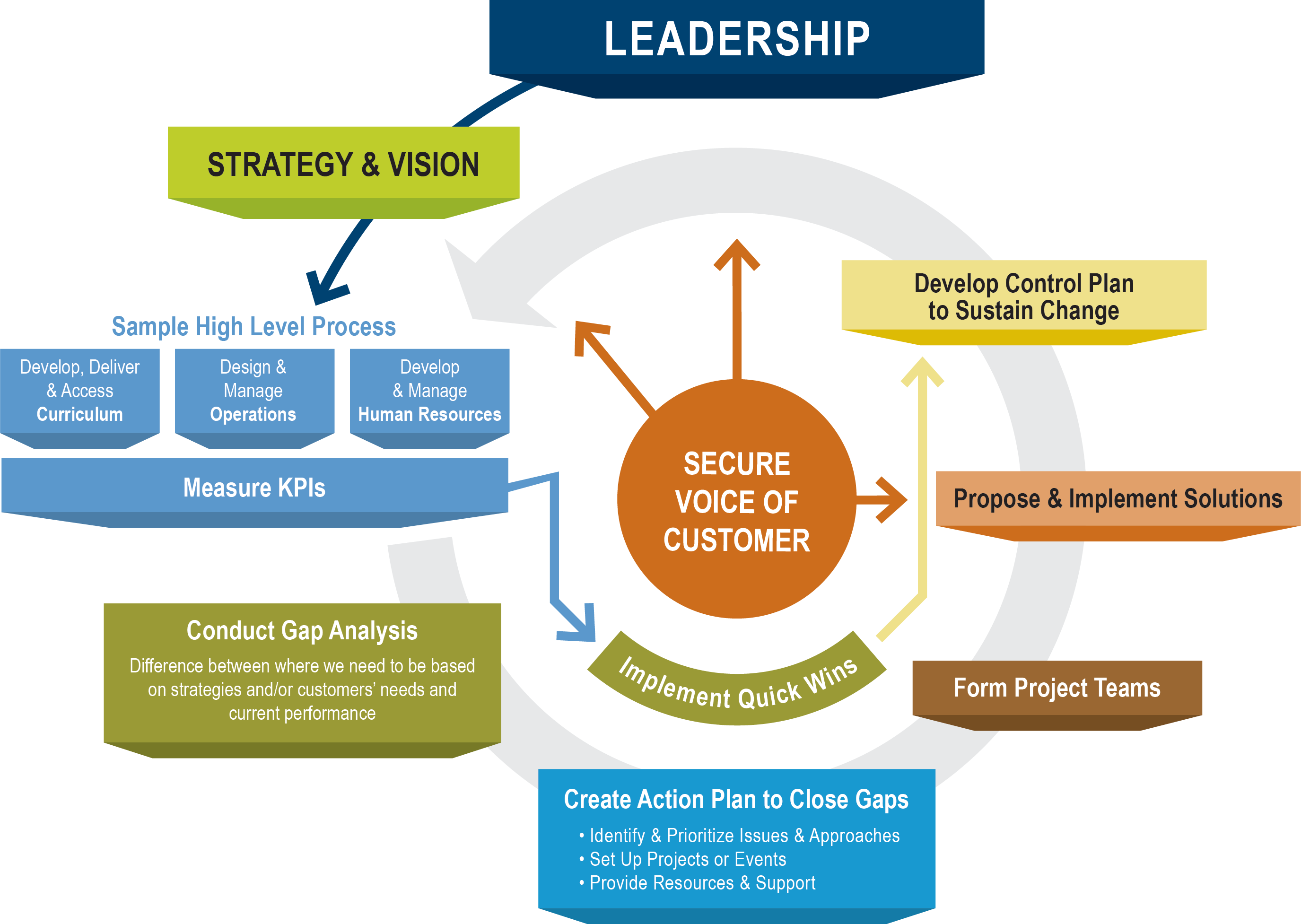 APQC's process driven approach currently builds in the core components of the MPI re-engineering model. Through its current methodologies, APQC supports districts in Strategic Planning, Assessment and Opportunity Identification, Process Improvement and Design, and Executive/leader coaching including leadership skills and analytical skill development.
Linkage with the Process Classification Framework (PCF)
APQC's Education PCF has twelve components representing a cross-functional view of an educational enterprise. The PCF encompasses foundational and functional capabilities. Blending the concepts of MPI foundational capabilities with APQC's twelve PCF management and operating categories will allow educators to not only understand foundational and functional capabilities, but have an organizing principle for the functional, process, and system capabilities found within the MPI model.
This integrated model will allow educators to quickly understand the scope of a given area where capability improvement is needed. The result is an organizational roadmap tightly linked with the strategic vision and plan.