Malcolm Baldrige National Quality Award
Created under the leadership of APQC in 1985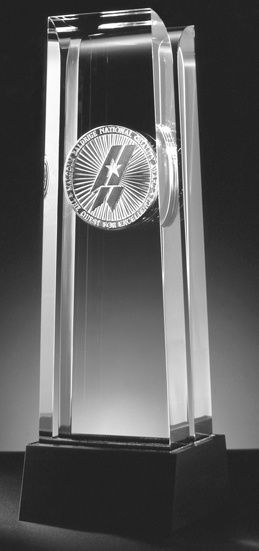 In the early 1980s, APQC Founder and Executive Chairman Jack Grayson envisioned an award that would set national standards for quality and recognize organizations that excel in it. For Grayson's vision to become a reality, then President Ronald Reagan said the idea must be passed into law. Grayson and Co-chair Sanford McDonnell, CEO of McDonnell-Douglas, brought together business leaders to determine criteria and establish an administrative organization for the award.
In setting up the program, Grayson worked extensively with Malcolm Baldrige, who served as United States Secretary of Commerce during the Reagan administration. The award name honors Baldrige, who passed away while the bill was in Congress. The Malcolm Baldrige National Quality Award was passed into law by President Regan in 1987.
APQC and the American Society for Quality (ASQ) jointly administered the award during its first three years. Today the Baldrige Award is the only formal recognition given by the President of the United States that honors performance excellence of U.S. organizations. It is now administered by the Baldrige National Quality Program, which is administered by the National Institute of Standards and Technology, an agency of the U.S. Department of Commerce.