Make Best Practices Your Practices in Human Capital Management
Balancing the talent needs of your organization with tighter budgets is difficult, and APQC can help. Validate your current practices or learn from world-class organizations with cost-effective access to proven tools, benchmarks, frameworks, and best practices, along with a global community of peers.
The data and expertise you need, from a trusted source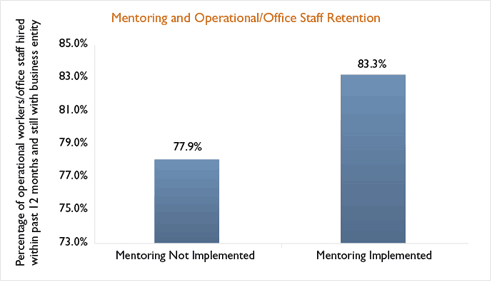 A member-based nonprofit, APQC is one of the world's most respected resources for process and performance improvement data and knowledge. Process performance assessments and benchmarks offered via the Benchmarking Portal help members identify performance gaps and validate processes.
Learn more about benchmarking opportunities.
Find best practices, white papers, tools, and presentations in the Knowledge Base.
Access hard-to-find data and illustrative best-practice examples to better develop and manage your organization's most precious asset: people. An APQC Human Capital Management Membership provides your team—and every employee in your organization—with exclusive access to APQC's targeted content and thought leaders. With a comprehensive database of validated benchmarks complemented by best practices from years of research on key topics in HR, APQC is a premier resource for proven decision-support tools in:
talent management,
learning and leadership development,
recruiting,
succession and work force planning,
rewarding and retaining talent,
payroll and employee information management,
performance management, and
redeploying and retiring talent.
Get started with a Human Capital Management Membership today.
Membership Pricing
Pricing for membership varies by organization type and the membership(s) desired. Please contact us by calling 1-800-776-9676 (+1-713-681-4020 outside the US); sending an email to apqcinfo@apqc.org; or completing this form. An APQC relationship manager focused on your industry will provide you with membership and pricing information.