Connecting People to Content - Survey Data Summary
Details
Type:
Published:
January 14, 2015
Author:
APQC
Pages:
81
Price:
Member: FREE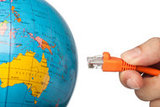 APQC's Connecting People to Content Best Practices Study identified 20 best practices for creating enterprise content, managing it over time, and make it easily accessible when and where needed. This metric summary contains data collected through the study detailed questionnaire, a survey completed by the six best-practice partner organizations and nine sponsoring organizations that participated in the research.
The full best practices report contains an analysis of this data as well as information collected through detailed site visits to five of the best-practice organizations.
Click here to read the free study overview, including a list of included best practices.