John Tesmer
Director of Open Standards Benchmarking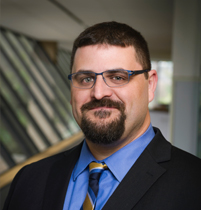 As director of the group responsible for managing APQC's Open Standards Benchmarking® database and the Process Classification Framework®, John Tesmer coordinates benchmarking projects and is responsible for innovation in benchmarking processes and development of APQC's various process classification frameworks. John has led the development of APQC's benchmarking tools, including the benchmarking portal, the Benchmarks on Demand service, and the ongoing development of APQC's Process Classification Framework to help users accelerate benchmarking, content management, and defining of business processes.
John joined APQC in 2006 as APQC's database compliance manager, responsible for maintaining and enhancing the quality of APQC's benchmarking database. Prior to joining APQC, he managed technology projects at IBM for IBM Global Services and delivered consulting projects for PricewaterhouseCoopers as a management consultant.
He has written APQC research reports in the field of process management and business excellence, including Using Process Frameworks and Reference Models to Get Real Work Done and Building and Managing Strong Process Management Capabilities. He has also served as the master of ceremonies for the annual APQC Process Conference and as a member of that conference's steering committee. John manages and runs the LinkedIn group for APQC's Process Classification Framework Community.
He is a graduate of the University of Florida, with a degree in decision and information science and a minor in economics from the Warrington College of Business. He has completed Certified Scrum Master training and is an avid home brewer.