It's hard to have a bad day with our view!
When the APQC complex was first being built in 1980, our founder Jack Grayson wanted to create a space that was not only functional, but also inviting for visitors and inspiring for the people who work here. The result was a unique, elegant, and highly functional building with open offices that encourage teamwork and collaboration.

With sweeping views of surrounding trees and a wooded walking path that traces the complex, APQC's headquarters has become known fondly to many as "the tree house." Many of the exterior walls are composed of large windows that showcase the lush landscape surrounding the building.
Explore just a few of the many distinctive features of APQC's workspace. These points of interest embody our organization's ideals and are designed to inspire and energize employees and guests alike.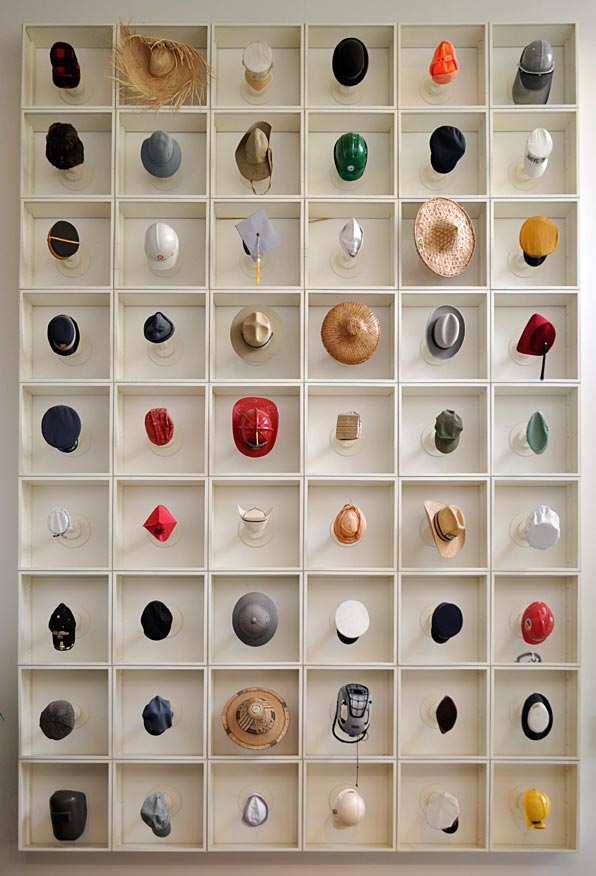 The Hat Wall
Containing 54 hats representing different occupations from all over the world, APQC's hat wall signifies the importance of "people" in improving anything relating to productivity and quality. A nearby hat stand has many different hats that visitors are welcome to try on—a Harry Potter sorting hat, a Dr. Seuss hat, a wizard's hat, and others.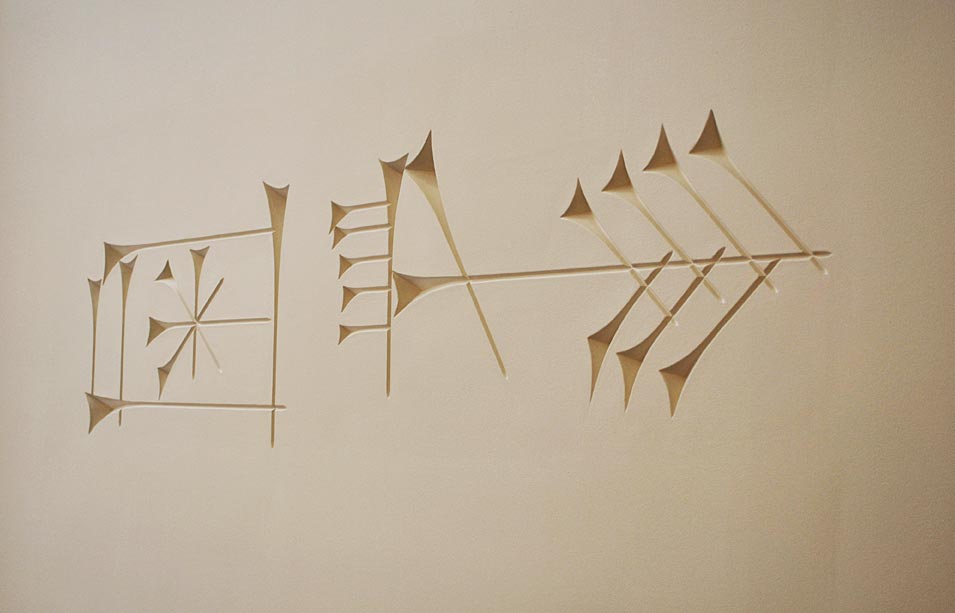 Cuneiform
As you go to the third floor, you will see a drawing etched into the wall above the stairwell. That is a "cuneiform," an ancient form of writing. The drawing signifies the word "Freedom," and it was written in Sumeria in 2500 B.C. The cuneiform represents APQC's belief that freedom is critically important to every person, organization, and nation.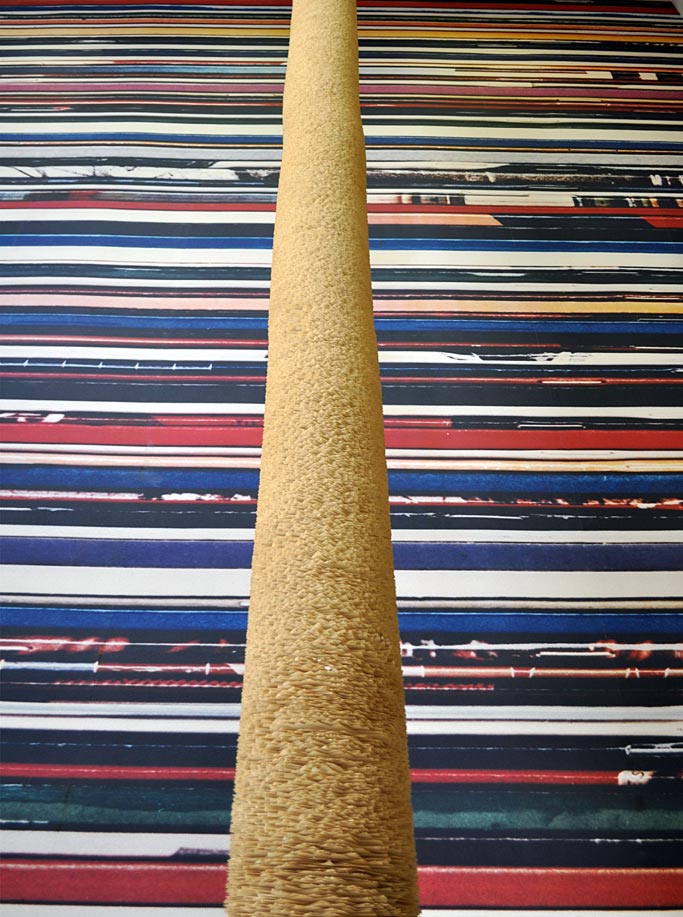 Paper Stack
This very high column of paper on the first floor has 125,000 sheets of paper attached to a vertical spindle—a reminder that without efficiency and productivity "we're drowning in paper."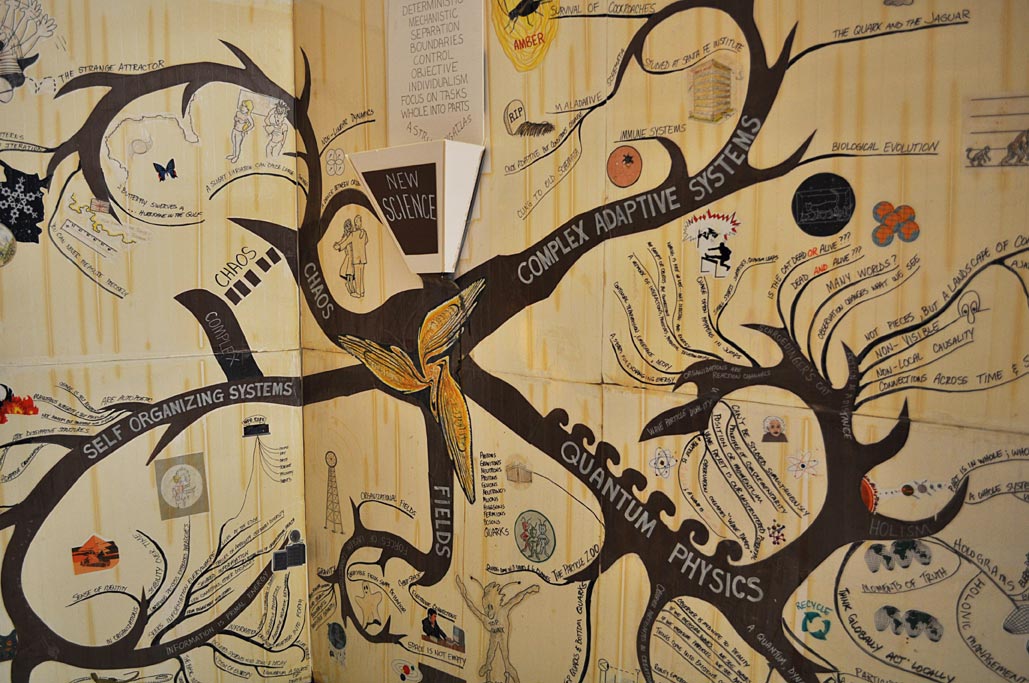 Mind Maps
To encourage creativity, there are several "mind maps" in the center, signifying the non-linear "quantum" world as opposed to the linear Newtonian world.