Improving Working Capital Management and Cash Flow Intelligence
Improving Working Capital Management and Cash Flow Intelligence
Have you inspected your operations for cash flow bottlenecks and leakage? Have you identified a strategy to get a better handle on your cash flows?
Given fundamental shifts in the global economy and heightened business risks, CEOs and CFOs today are embracing the "cash is king" philosophy. They understand that optimizing their working capital is of strategic value, and they know that increasing the predictability of cash flows provides operating agility.
One way CFOs and treasurers of leading organizations are reducing the amount of cash needed to fund operations is by accelerating their cash conversion cycle and refocusing on the processes that affect working capital.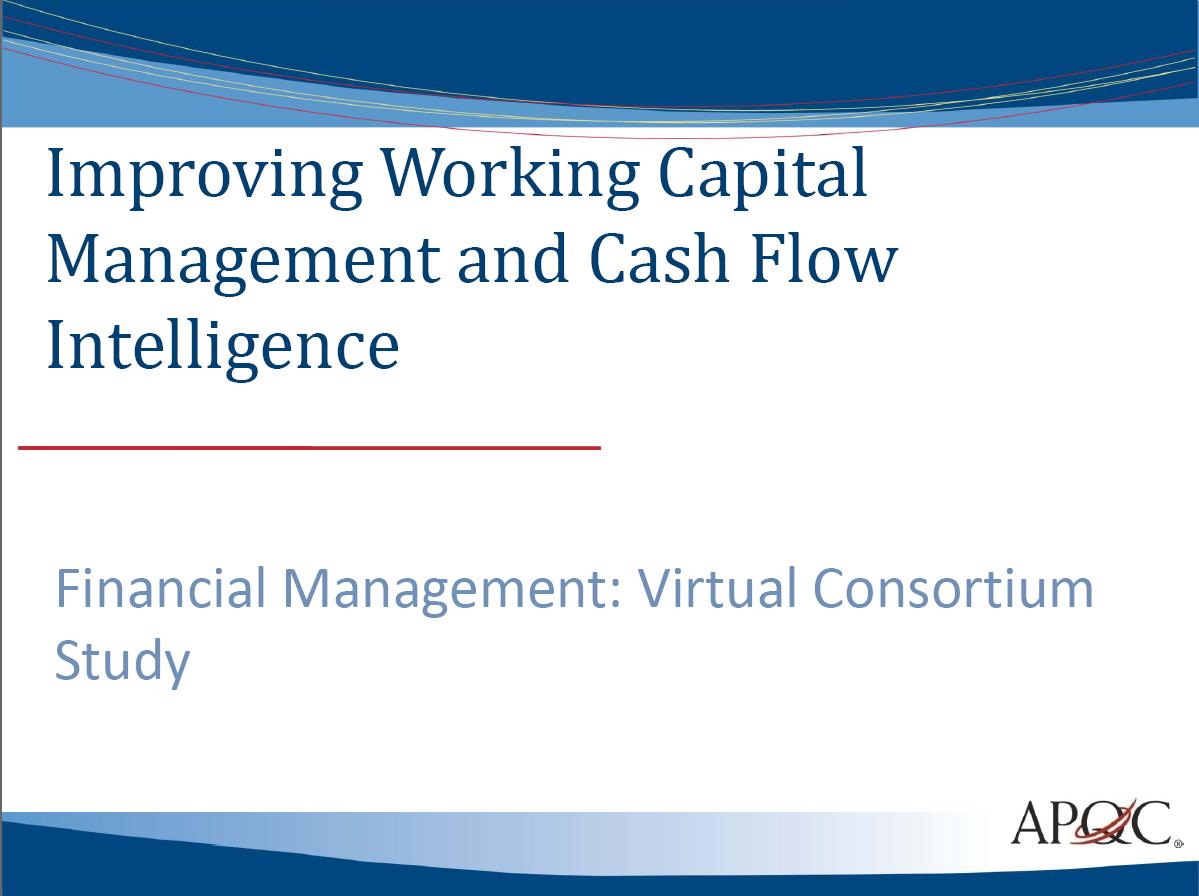 Learn from these industry leaders' proven practices how to become more efficient and effective with your working capital. APQC's research project Improving Working Capital Management and Cash Flow Intelligence will arm you with the tools, tips, and techniques that you can then apply in your organization.
As a sponsor of this research project you will diagnose and identify performance gaps and strengths in your working capital processes through interactive site visits featuring leading practitioners with proven best practices, as well as through a detailed survey.
 
Study Scope
In this consortium research project you will learn how to:
set proper goals and strategies for A/P and A/R to deliver strategic value—as well as cost efficiencies—to the enterprise;
implement practical ideas for fixing weaknesses in order-to-cash processes that impede effective management and forecasting of cash flows;
gain insight into customer payment patterns to better manage your receivables portfolio;
improve your operating flexibility with practical financial supply chain solutions;
automate work flows and adopt e-payment technology to remove A/P process bottlenecks; and
educate the staff on the powerful, positive impacts of optimizing working capital.

Key Benefits of Sponsorship
Access to an expert-guided learning experience through a benchmarking and learning methodology proven to uncover best practices
A final report encompassing both quantitative and qualitative data to take back to your organization to help you make smarter business decisions
Direct input into the best-practice partner organizations studied, through a nomination and voting process
Ability to share the results of the study throughout your company as well as its subsidiaries
Subject Matter Experts

Mary Driscoll, Senior Research Fellow, APQC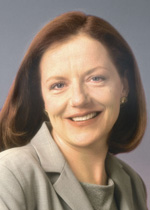 Subject matter expertise for this study comes from APQC's financial management research fellow, Mary Driscoll. Driscoll is an author, editor, and lecturer with expertise in corporate finance and business management. She serves as senior research fellow at APQC, where she leads the new financial management practice area.
Ken Parkinson, Managing Director, Treasury Information Systems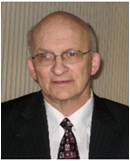 Parkinson is the managing director at Treasury Information Systems (TIS). His past positions have included consultant, editor-in-chief of the Journal of Cash Management, and corporate financial manager at RCA Corporation. As a visiting/adjunct professor of finance at New York University's Stern School of Business for more than a decade, Parkinson has taught undergraduate and graduate finance courses, including one on working capital management. He is a seasoned author of/contributor to more than a dozen books on treasury management, including Corporate Cash Management Handbook, Essentials of Cash Management (2nd and 3rd eds.), and Cash Flow Forecasting.
Protiviti (Research Champion)
Protiviti is a global business consulting and internal audit firm composed of experts specializing in risk, advisory, and transaction services. The firm helps solve problems in finance and transactions, operations, technology, litigation, governance, risk, and compliance. Protiviti's highly trained, results-oriented professionals provide a unique perspective on a wide range of critical business issues for clients.