Improve Business Processes
There is a better way
Resources are tight. Competition is tough. You don't have time to wait when it comes to solving today's challenges and making decisions. If you're responsible for process improvement, APQC offers you what you need now: cutting-edge information, actionable tools, and a network of peers and experts to put it all to work for you.
See where your organization stacks up against peers and gain insights from industry leaders.

Help your organization improve through customized and expert guidance.

Discover how to think about solving problems, measuring processes, and tracking progress.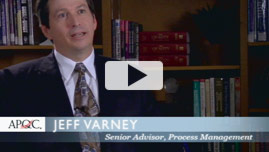 What excites me most about my work at APQC is working hand in hand with organizations and seeing them adopt these practices, apply them and really get the results.

Jeff Varney
Senior Adviser, Process Improvement
Learn from the best and network with peers.
For more than 30 years, leading organizations have relied on our objective research and proven insight. An APQC membership is the most effective and affordable way to access a wealth of resources to help you make a dramatic impact on key functions across your enterprise. Every employee in your organization may access and leverage our member benefits. From tapping the world's largest database of benchmarks and best practices to becoming part of a vital community of professionals, you'll take advantage of APQC as your all-inclusive resource for enterprise-wide process and performance improvement.
They have good best practice data, data that's not available anywhere else.

Andrew Muras,
BAE Systems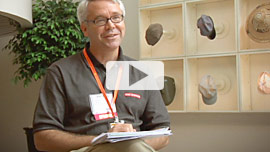 Explore what we do to help organizations like yours work smarter, faster, and better.