Grayson Medal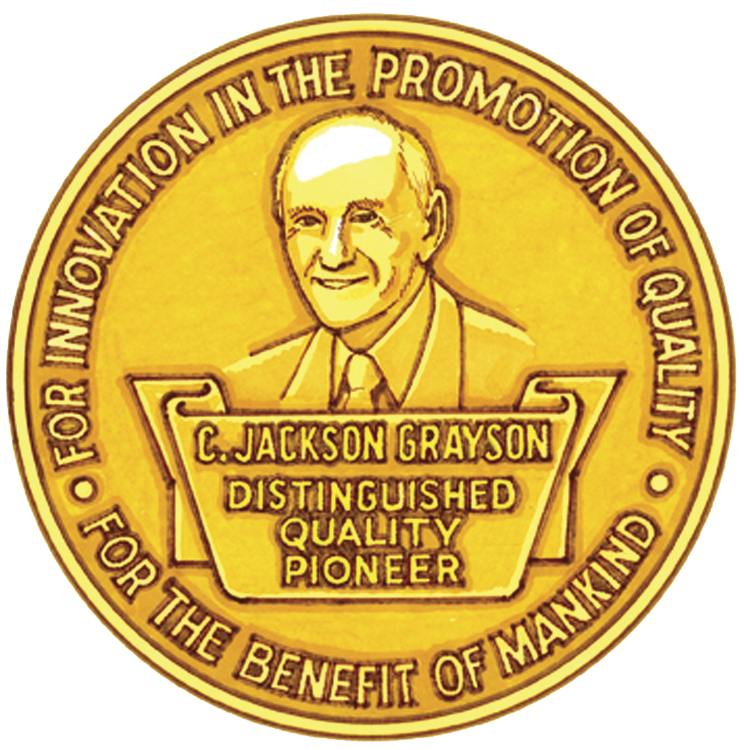 The C. Jackson Grayson Distinguished Quality Pioneer Medal celebrates the professional philosophy expressed throughout the life of quality champion C. Jackson Grayson, who founded APQC in 1977. Grayson has spent his entire career applying quality thinking and methods to help organizations and society improve. This award encourages the pursuit of quality in fields that improve our social fabric where the tools of quality may not have been traditionally been applied.
"These outstanding individuals have made such a difference passionately carrying the quality and process improvement tools and concepts into education and government," says Grayson. "They continue to make a contribution. This medal acknowledges what they have done and will continue to do."
---
The 2012 Winners of the Grayson Medal Are:
H. James Harrington, Chief Executive Officer, Harrington Institute
Deborah L. Hopen, President, Deborah Hopen Associates
Dr. Michael Perich, Consultant, Systemwide Continuous Improvement Montgomery County Public Schools (MCPS)
Read more about our 2012 Grayson Medal winners.