Find out how APQC can help your organization
APQC has conducted an in-depth Best Practices Study highlighting mentoring programs of seven featured organizations that help participants develop expertise in their fields, hone their leadership and communication skills, and build their careers and professional networks. The research covers the end-to-end mentoring process, including selecting and pairing participants; designing processes and tools to support mentoring; securing buy-in from participants and their managers; and measuring and communicating outcomes.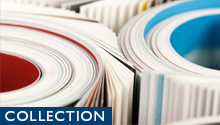 Engaging employees is a high priority for most organizations. Yet, employees today are only moderately engaged. This collection contains resources for benchmarking and improving employee engagement. Learn about engagement best practices, trends, and innovations.
APQC's Process Classification Framework® (PCF) is a taxonomy of business processes that allows organizations to objectively track and compare their performance internally and externally with organizations from any industry. It also forms the basis for a variety of projects related to business processes. It is designed as a framework and global standard to be customized for use in any organization.