Frameworks and Maturity Models
Frameworks and Maturity Models
Effective performance starts with a solid foundation—the ability to understand where gaps exist and to identify the biggest payback that follows investing in improvement:
Process Classification FrameworkSM(PCF)
The world's most widely used framework of processes that allows organizations to measure and benchmark themselves internally or against other organizations. Cross-industry and select industry-specific frameworks are available.
Knowledge Management Framework
Tools to help organizations build the business case to support KM initiatives and a develop a road map to guide KM efforts.
Management tool that allows utilites to plan, quantifiably measure progress, and prioritize options as they move towards the realization of a smart grid.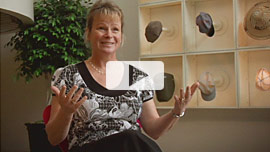 Because of all the research APQC does, they make it available to their members online. I'm often going in online to download reports.
Marcie Zaharee,
The MITRE Corporation
As we began working with members to help them improve performance, it became clear there wasn't a common language available to understand, measure, and benchmark for the purpose of improvement. APQC's organizational frameworks and maturity models help members structure improvement projects, align and organize their functions and work efforts, and measure and track progress
Measurement, benchmarking, and—ultimately—improvement require a solid foundation (framework) and a road map (maturity model). APQC has been a pioneer in developing both. Today, our groundbreaking frameworks and maturity models set the global standard for how to reference, measure, and assess organizational processes. We continually refine our frameworks through real-world use in our best practices research and custom projects. Contact us to learn more about our maturity models and current research.
Read more in our case study: Aligning by Process Across a Large Enterprise