Recent Hurricanes Highlight Supply Chain's Struggle With Truck Driver Shortage

"What's the biggest supply chain challenge facing you right now?"
I've gotten some interesting answers to that question, but last week while at the APICS conference in San Antonio, I was chatting with a supply chain leader from Sysco who lives in Houston. Her response to my question gave me pause. Her answer: Truck Drivers.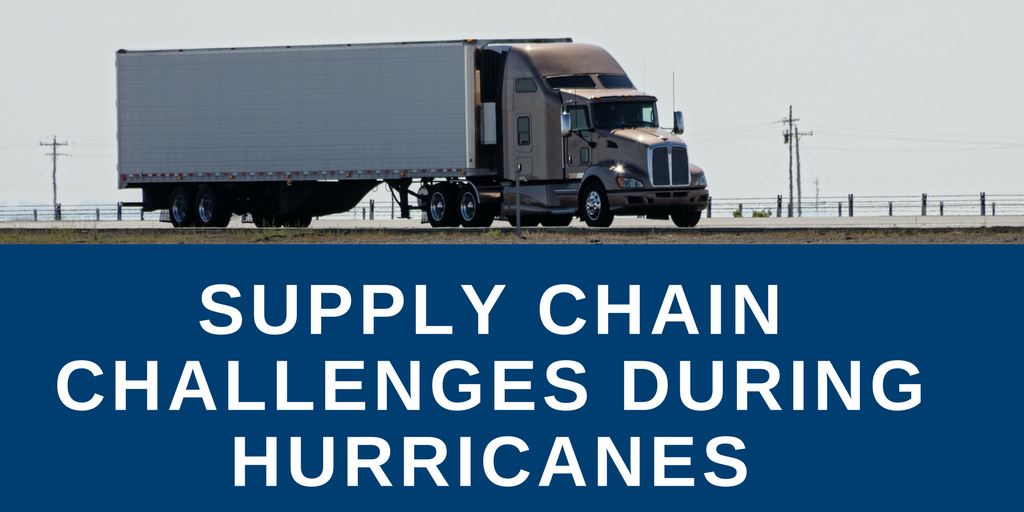 Why truck drivers? In the aftermath of the recent natural disasters to hit North America and the Caribbean (e.g., Hurricanes Harvey, Irma, Jose, Maria, and Nate; the California wildfires; and tornados and hailstorms), a new competitor for already-scarce truck drivers is on the scene: FEMA, the Federal Emergency Management Agency. FEMA needs truck drivers to deliver much-needed supplies to areas impacted by these storms and disasters. The good news for truck drivers is that FEMA is paying more than many businesses pay, and since many truck drivers are independent owner-operators, they are taking advantage of this opportunity. No one can blame these road warriors of the supply chain for going where the money is. In addition to the usual obstacles facing a truck driver, in the wake of a disaster they may be facing additional obstacles such as flooded routes, dangerous debris in the road, or poor cell phone reception.
As FEMA truck driver jobs grow following these disasters, so does the squeeze on corporate trucking. To put this in perspective, more than 70 percent of all the freight tonnage moved in the U.S. goes on trucks. And according to the American Trucking Associations last week, the shortage of truck drivers could reach 50,000 by the end of this year. If current trends hold, the shortage could grow to more than 174,000 by 2026. The potential impact on supply chains and customer deliveries is scary.
These recent natural disasters have once again highlighted the critical need for supply chain management professionals to think differently about risks to their supply chain stability and resiliency and ensure they are planning for all contingencies down to the end customers' receipt of goods and services. A few years ago, APQC tackled this topic in light of major events like the 2010 Icelandic volcano eruption that disrupted air shipments and the Japanese earthquake and tsunami of 2011 that impacted shipping and caused a major nuclear accident.
Proactively thinking through how to respond to low-probability, high-impact events like these natural disasters is important. In reality, the unprecedented catastrophes of 2017 may challenge all assumptions about the probabilities related to hurricane-inflicted damage. Understanding the impact on your suppliers, their suppliers, and all links in the chain can help your supply chain bounce back faster after such a disruption.
For more thought-provoking research on this topic, I recommend APQC's Managing the Risk of Supply Chain Disruption (Collection). Specifically, Supply Chain Disruption: What Your Organization Should Know About Managing Risk in the Supply Chain and Risk Management: Extreme Weather Increasingly Disrupts Global Supply Chains.
Truck drivers: where the rubber meets the road.
Follow me on Twitter at @MB_APQC or on LinkedIn.
Tweet