How's Your KM Budget Doing?

At APQC's KM conference this year, Carla O'Dell asked the audience how their KM budgets had fared in the last year. The results were mixed, but mostly positive: Almost half the attendees said there had been little or no change between 2010 and 2011, while another 40+ percent said their budgets had increased.
What happened to your KM budget in 2011, compared to 2010?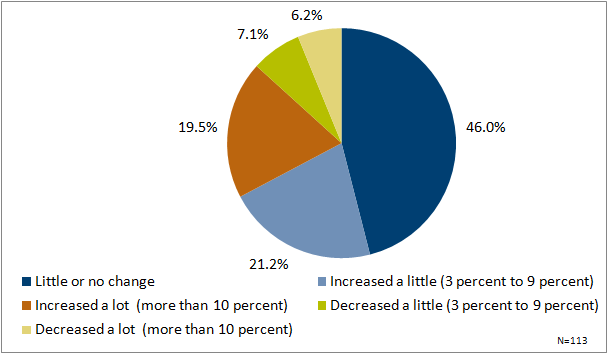 To find out more about what happened at this year's conference and the hot trends in KM, you can read a summary or watch the video of Carla's keynote.
Tweet