Demand Planning: How to Keep Your Inventory Ready to Roll

If you were on social media in 2013, you probably saw one viral video that was hard to miss: A Volvo Live Test featuring Jean-Claude Van Damme performing an "epic split" between two rolling Volvo trucks. It was the sixth and final in Volvo's series of Live Test films, which pushed the boundaries of advertising in the social media age.
Over a two-year period, Volvo Trucks' Live Test films on YouTube generated more than 100 million views and 8 million shares, and earned 20,000 media hits. The campaign was wildly successful by every measure, driving a 31 percent spike in demand among drivers and business owners who decided their next trucks needed to be Volvos.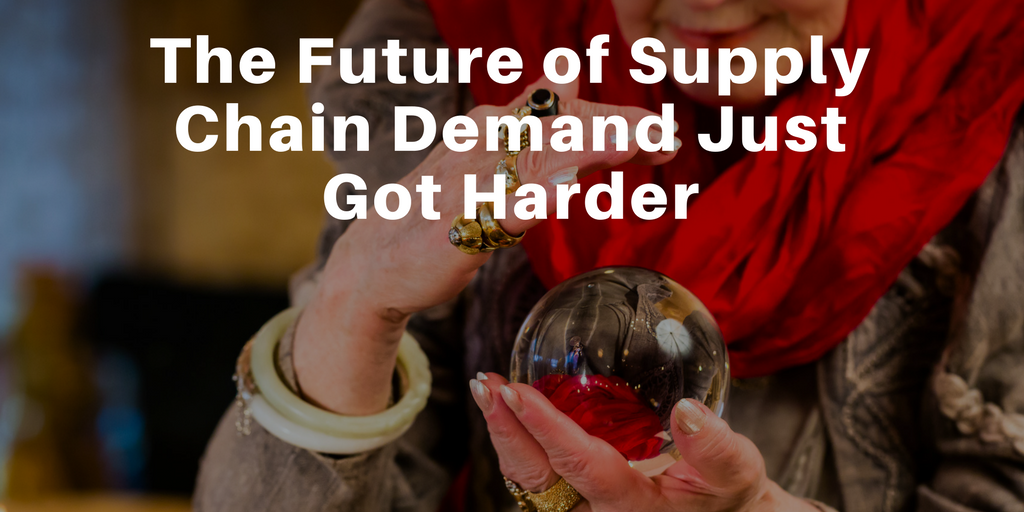 A well-timed spike in demand like this is what all business leaders dream of, but when the inventory isn't there to meet that spike, the dream can quickly turn into a nightmare.
Volvo's Live Test ad campaign illustrates how closely demand planning is tied to sales and operations planning, including marketing. Predicting demand the old-fashioned way was relatively simple, as you were only looking at past demand or your traditional sales channels. But today, demand planning is a whole new ball game, with online marketing and social media allowing customers to interact with and talk about you and your products in immediate ways that may increase or decrease demand.
Because meeting demand often requires lead time – manufacturing components may need to be shipped across the ocean before assembly stateside – keeping a few steps ahead of the game requires a never-ending chase for information about demand-influencing factors.
One measure of an efficient demand planning process is how much it costs an organization to manage supply and demand. APQC benchmarking data reveals that the best performers spend $2.60 less per $1,000 in revenue on these planning processes, compared to bottom performers. For an organization with $5 billion in revenue, that adds up to $13 million in cost savings per year.
How do the top performers do the same job for less money? Many adopt enterprise-wide systems or policies to standardize supply chain planning, which can lead to streamlined processes that take less time and require fewer personnel. New technologies can also help fine-tune your crystal ball, creating consensus demand forecasts driven by weighted, cross-functional input from sales, finance, supply chain, and marketing. Real-time demand data and alert notifications help many organizations figure out when they need to adjust the supply chain, and make it possible to enact those adjustments quickly.
Another key is to stay continuously tuned in to what's happening not just on the sales side, but with your marketing and creative colleagues, suppliers, and customers. If there's a heavy-hitting social media campaign or sales promotion coming up, demand planners need to know about it.
On the customer side, organizations that collaborate more with their customers for determining demand are more likely to hit the nail on the demand planning head. Customer perspective on the market helps demand planners more accurately determine how much product to manufacture and maintain in inventory, helping to reduce inventory carrying costs and improve the cash-to-cash cycle. These customer-collaborating organizations also need fewer FTEs for supply chain planning and spend less on the demand and supply planning process.
APQC benchmarking data also reveal that organizations that collaborate with suppliers for demand planning are also more efficient in their supply chain planning efforts and have lower supply and demand planning costs. Those with greater supplier collaboration also have a much lower average monthly national forecast error than their counterparts who don't work as closely with suppliers. Some organizations work with first-tier suppliers to determine short- or long-term requirements for particular products and develop forecasts, while others go a step further, obtaining and using information about supplier inventory levels and capacities.
So if you want to keep pace with demand, keep your finger on the pulse of multiple sources of information at once. Cast your net wide, and capture input from non-traditional sources. Take advantage of available technology, and tap the power of predictive analytics. This way, even when your company blows the competition off the road with a groundbreaking viral ad campaign, your inventory will be there, ready to roll.
Feel free to connect with me on Twitter: @MB_APQC or via Linked In.
Tweet