8 Ways You Should Be Supporting Your Communities of Practice, But Aren't

You've probably heard that old saying, "Don't put the cart before the horse." It's hard to picture that visual in today's era of cars and freeways, but once you do, it's easy to imagine that the cart isn't going anywhere when the arrangement is backward.
Today is National Backward Day: the one day of the year when it makes sense to do things backward, just for the sake of a laugh. But doing things in reverse isn't usually a good idea—and that's especially true when starting a new knowledge management initiative.
When making business decisions, organizations put the cart before the horse far too often—usually to their detriment. Take, for example, a firm that is so fired up about knowledge sharing that it establishes a bunch of communities of practice, only to find itself struggling to get people to participate.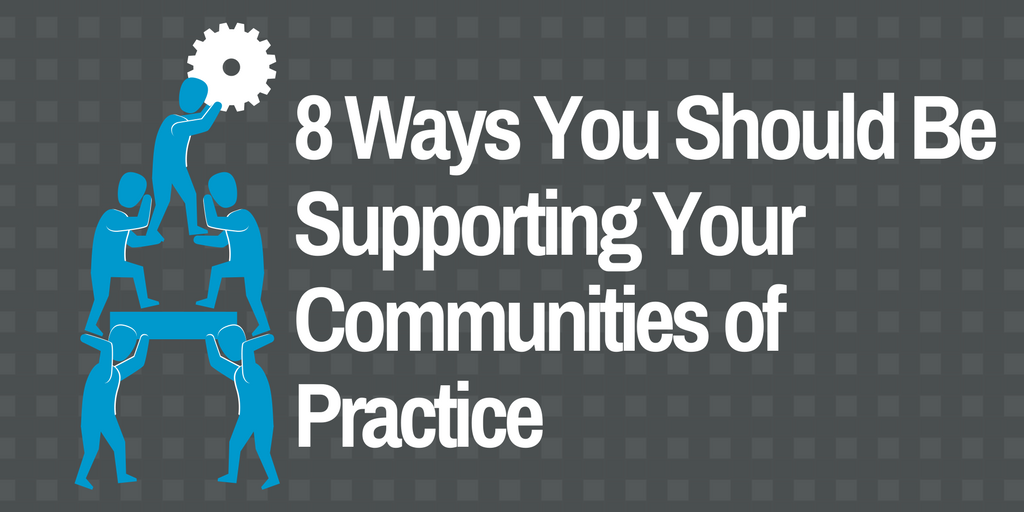 Don't get me wrong; communities of practice are a fantastic KM approach. They bring people together to share expertise, solve problems, and pursue common objectives. But a community of practice without engaged participants is not a community at all.
You might assume that if you simply build it, they will come. But APQC's KM research reveals that why and how you build a community will have a big impact on how successful it will be.
Here are eight key findings from APQC's extensive research on communities of practice:
Make sure that each community has a clear business purpose. Best-practice organizations focus their resources on communities with defined objectives and a plan to achieve them.
Design communities according to their primary business intent. Some communities are for problem-solving, some focus on developing best practices or procedures, some steward bodies of knowledge, some foster sharing across regions, and some are all about innovation. Each community needs different processes and support depending on its purpose.
Solicit active, enthusiastic community leaders. While it's great to have the support of your organization's senior leaders, they aren't the ones who will keep communities active and effective over time. The most important success factor in building an engaged, sustainable community is the skill and enthusiasm of its community leader.
Support communities with a combination of central and business-unit funding. Plan ahead for how you'll provide ongoing support for your community, including funding for community leaders and coordinators, software, and content managers and systems.
Link communities to the organizational structure, and seek leadership sponsors. Connecting a community to your organization's framework provides legitimacy as well as access to management support, funding, and shared resources. At most best-practice organizations, communities are formally sponsored by a KM council, a steering committee, or business management.
Promote communities and the value of participation. At some organizations, participation in communities is voluntary, whereas at others, it's mandatory or strongly encouraged. Many organizations promote their communities through communications, rewards and recognition, and tie-ins to performance measures.
Give members a say in community objectives and direction. Communities tend to be member-driven and democratic. Letting members drive their own community helps people stay engaged.
Measure community health and impact. Track the return on your investment by measuring the health of your communities and their impact on both individual members and the organization as a whole.
If you're considering launching a community, hold onto that cart and horse for a moment, and plan carefully before you invest thousands of dollars in building that infrastructure. Don't go about it backward – even if you decide to start on National Backward Day.
Already have a community program? APQC is currently conducting new research on next-generation communities of practice, and we need your help! Please take just a few minutes to participate in our short, 14-question survey at www.apqc.org/communities2016. All participants will receive a summary of the survey results. The survey closes on February 10, so don't wait!
Tweet