Discover a Better Way with APQC
Fill out the form to access these best practice content pieces from APQC:
"Frameworks Improve Performance When Adopted at Any Level of the Organization"

"Pilot New Knowledge Management Programs and Develop Advocates"

"Generational Turbulence on the Horizon"

"Manufacturing Cycle Time in Hours"

"Fast Delivery of Complex Financial Reports–How Leading CFOs Do It"
---
The world's most powerful and cost-effective way to make best practices your practices.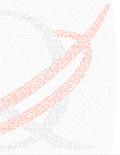 APQC membership gives you—and every employee in your organization— the opportunity to validate your current practices or learn from world-class organizations with cost-effective access to proven tools, benchmarks, frameworks, and best practices, along with a global community of peers. Discover all that APQC offers.
Speak directly to a team member.
To discuss your organization's needs and how we may help, please call and ask to speak with one of our relationship managers.
1 (800) 776 9676
+1 (713) 681 4020
Or e-mail us
About Us
Founded in 1977 as a member-based non-profit, APQC has helped hundreds of organizations worldwide adapt to rapidly changing environments, build new and better ways of working, and succeed in a competitive marketplace.