APQC's 2019 Knowledge Management Conference program is jam-packed with sessions that take various formats. The formats are outlined below and provide more details about what you can expect.
workshops
Happening prior to the conference, APQC offers an array of half-day and full-day workshops–designed for beginner to advanced level practitioners–led by APQC experts. Workshop registration is not included in the full conference registration.
Breakout Sessions
Attendees can select from 20 breakout sessions available throughout the conference. Participants are broken into smaller groups for either 45-minute or hour-long sessions led by practitioners showcasing their organization's successful programs and practices. The breakout sessions are categorized according to four tracks that denote general topic areas. Attendees are not required to follow any single track and can move between tracks to choose the ideal combination of sessions to suit their needs.
Keynote Sessions
This conference offers keynote lectures given by renowned thought leaders and influencers. These presentations gather all conference attendees in a general session and last about an hour each.
Accelerated knowledge Sessions
You've experienced a TED Talk, right? Taken from that same format, our storytellers are given 20 minutes to grab your attention by sharing their narratives, giving you ideas and concepts that will be exciting and memorable. These are two 20-minute sessions that could change the way you look at KM!
Think Tanks
Join like-minded peers during crowd-sourced think tank sessions to explore ideas and gather lessons. Lightly facilitated by seasoned KM professionals, participants will build on each other's ideas for concepts that can immediately be taken back to the office!
Live! with APQC Experts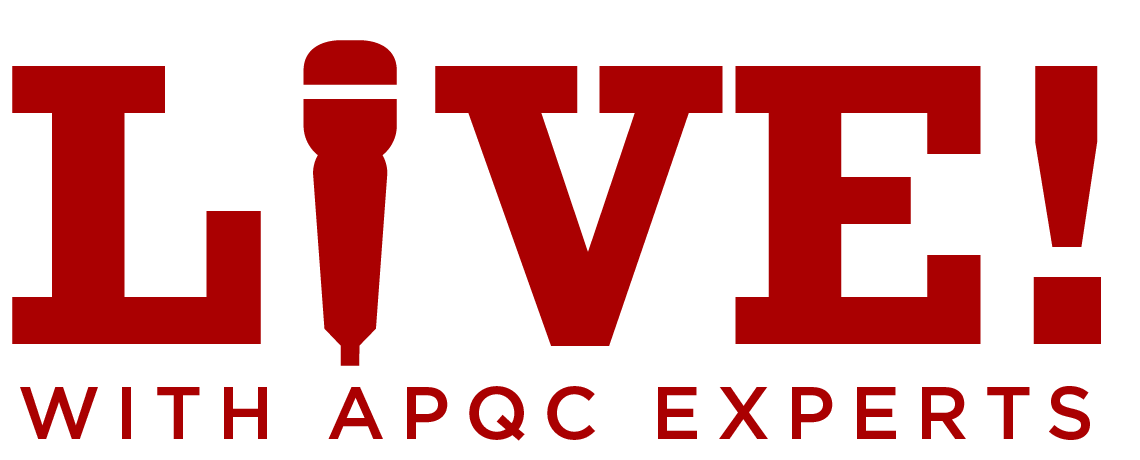 Have a KM question you would like answered? Want to get a point of view on something you've heard? Well, here's your chance to hear from APQC's experts, friends, and fellow conference participants.
Conference takeaway Exchange
Make the most of your conference experience by joining fellow participants after the conference to continue the conversation. Participants should think about two to three ideas they would like to share, and in an informal setting, they will discuss their learnings and connect with others who can help flesh out thoughts and build on ideas that can be implemented once back at work. Note: This event will take place after the conference ends, and is optional for attendees that want to continue networking and are waiting for their trip back home.