Alex Philo
Senior Advisor, Advisory services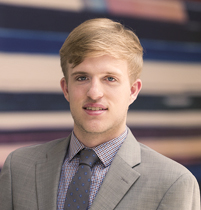 As a senior consultant with APQC Advisory Services, Alex Philo helps clients identify and solve business problems by applying his expertise in business strategy, business modeling, financial modeling, finance and accounting, process improvement, Lean Six Sigma, project management, and data analysis.
Before joining APQC in 2015, Alex worked as a senior business consultant for Grant Thornton LLP, where he served as the business impact, process, and continuity lead and provided university-wide business continuity planning for a private higher education institution. For the majority of his career, he was a management consulting business analyst and senior strategy analyst for Accenture, serving as the project strategy and visual management lead for a leading cancer healthcare institution and leading several projects for oil and gas supermajors. He began with the firm as a functional analyst intern, working on a surface visibility project for the U.S. Postal Service.
He began his career in the hospitality industry, working in information resources and finance systems, as a personal concierge manager, and in restaurant and resort management for hotels and resorts such as Marriott International, Hotel Ezra Cornell, and Shanti Ananda in Mauritius.
Alex earned a Bachelor of Science degree in hotel administration from Cornell University, where he was named to the Dean's List and worked as lead teaching assistant for financial accounting and as a teaching assistant for business computing, advanced business modeling, and financial accounting. He was named Teaching Assistant of the Year in 2011.
On his free time, Alex enjoys running, cooking, conquering Sudoku puzzles, and mind riddles.