About APQC
About APQC
Since 1977, APQC has been focused on providing organizations around the world with the information they need to work smarter, faster, and with confidence. Every day we uncover the processes and practices that push organizations from good to great. As one of the world's leading proponents of process and performance improvement, we follow our mission to help organizations around the world improve productivity and quality by:
discovering effective methods of improvement,
broadly disseminating findings, and
connecting individuals with one another and with the knowledge they need to improve.
Learn more about us by visiting: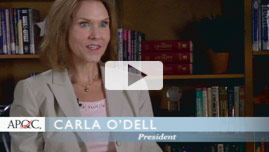 Welcome to APQC. For over 30 years our goal has been to make best practices your practices.
Carla O'Dell
CEO
Improving business performance
Quite simply, APQC is the leading source anywhere for best practices and performance benchmarks. With one of the world's largest databases—based on more than 8,500 benchmarking and best-practice studies and growing—our members have access to data they can't get anywhere else. We've spent years perfecting a rigorous research process and represent a track record of innovation in developing models, tools, and frameworks to help members improve.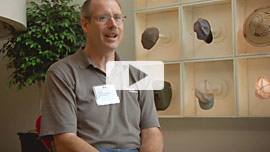 APQC was a tremendous resource for me right from the beginning as a knowledge base and a connector for me to people.
Phil White,
Rockwell Collins, Inc.
Whether measuring company health, reducing costs, improving productivity, anticipating trends, minimizing risk, or implementing long-term organizational change, APQC's reliable research, models, and frameworks help clients save valuable time and foster improving business performance.