Ron Webb
Executive Director, membership and research services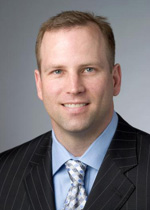 Ron Webb has held several leadership positions since joining APQC in 1996. In his current role, he is responsible for membership and research services. Leading a team of industry professionals, Webb ensures that the services offered to members meet the highest standards of quality and value. In addition, he works to ensure all research projects are executed using APQC best practices and methodologies.
During his tenure at APQC, he has managed and executed benchmarking projects, collaborative research and custom research. He provided leadership in planning and developing the first Knowledge Base website, provided subject matter expertise leadership to sales and marketing teams, and directed APQC membership product team to maximize program value to member companies.
Prior to joining APQC, Webb was a consultant in the health care industry. Webb received a Master of Urban Planning (MUP) degree from Texas A&M University.
Webb has given many presentations on productivity-related and benchmarking topics which are available on the APQC Knowledge Base. Webb is also an avid blog contributor via APQC's blog, as well as other external blogs. Additionally, he maintains an active Twitter account.
Webb received a varsity letter in the decathlon and still enjoys long-distance running; he participates in full and half marathons. A true competitor and adventurer at heart, he also enjoys board games, travel, and most outdoor activities.