Rachele Williams
Rachele Williams, Senior Program Manager, Human Capital Management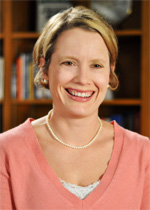 Rachele Williams, SPHR, is the senior program manager for APQC's human capital management research. In this role, she develops and manages human capital management studies on a number of HR-related topics—talent management, leadership development, recruiting, work force planning, HR shared services, and employee engagement. Her articles have been published in Workforce Management, Recruiting Trends, Workspan magazine, and Competitive Intelligence magazine. Williams is certified as a Senior Professional in Human Resources (SPHR) by the Society for Human Resource Management (SHRM).
Prior to working for APQC, Williams was a project manager for The Hackett Group and a commercial banking officer. She graduated from the officer development program at Chase Bank of Texas. Since then, Williams has been helping organizations improve their performance through benchmarking and performance measurement and has been doing so for more than a decade. She has remarkable experience in organizational improvement, including serving on past examiner boards for the Texas Award for Performance Excellence and the local Better Business Bureau awards.
Williams graduated with highest honors and earned a BBA in business administration from the University of Texas at Austin and an MBA from Texas A&M University. Williams holds a Certified Toastmaster Designation and is a graduate of Dale Carnegie. She is also on the leadership team of the Junior League of Houston, an all-volunteer women's organization that serves the Houston community.