Mike Shea
Chief Financial Officer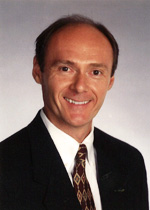 Shea joined APQC in 1987 as CFO after leaving the oil and gas services industry. He currently manages the accounting, facilities, and HR groups as well as handles the banking and legal relationships for APQC.
During his time with APQC, Shea has helped implement a gain sharing program, organization wide and departmental performance measures, rolling forecasting, and a shared services costing allocation of the internal support groups. He has assisted with various customer measurement projects during his tenure while managing the day to day Finance & Administration operations.
Prior to joining APQC, Shea had experience in public accounting and the oil and gas services industry. He has an accounting degree from Iowa State University and is a licensed Texas CPA.