Marisa Brown
subject matter expert, product development and innovation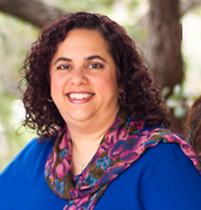 Marisa Brown is the director of APQC's Research Services, the group charged with conducting research and publishing relevant, meaningful content for APQC members and other clients. In this role, she oversees APQC's Research Agenda, as well as content publishing in APQC's Knowledge Base. In addition, she often serves as an adviser for APQC research in innovation, product development, and supply chain topics.
Since she joined APQC in January 1996, Brown has been integrally involved with all aspects of fulfilling the organization's mission on behalf of its members and clients.
Prior to her current position at the Center, Brown served as director of the APQC Knowledge Center. She was also previously the senior program manager for supply chain, innovation, and product development and was responsible for finding and disseminating best practices and metrics in those areas. Brown has led some of APQC's largest research projects and served as project manager, client manager, subject matter expert, and co-author of numerous projects, including APQC's Open Standards Research in supply chain planning, procurement, manufacturing, logistics, innovation, and product development.
She is a published author of APQC's best-selling reports Successfully Embedding Innovation: Strategy and Tactics, Innovation: Putting Ideas into Action, R&D Productivity: Identifying Drivers and Enablers, and Improving New Product Development Performance and Practices. Additionally, Brown was one of the authors of New Product and Service Innovation: Improving Front-End Effectiveness and APQC's Passport to Success Series: New Product Development. Brown has also served on the international conference planning committee of the Product Development Management Association (PDMA) and is an APQC-certified trainer.
Previously, Brown led APQC's Collaborative Learning group and oversaw APQC's annual research agenda. She was responsible for taking studies from their initial market development stage through to delivery and completion. She was also involved in the initial creation and establishment of APQC's services for education institutions. She has managed research projects in the education arena, including Technology-Mediated Learning, Assessing Learning Outcomes, and Creating Electronic Student Services.
Prior to joining APQC, Brown received extensive training in ISO9000 quality system implementation. She was responsible for its development and supervision at a lighting manufacturing company in San Antonio, where she was also the director of marketing.
Brown earned her MBA with highest honors from The University of Texas at Austin Graduate School of Business, where she was a Dean's Award recipient. She also earned her BBA with highest honors from The University of Texas at Austin, majoring in finance and honors business.