Jim Lee, PMP
Senior Adviser, Knowledge Management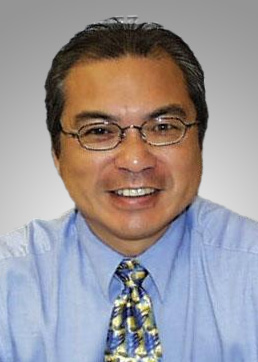 Jim Lee is the practice leader of APQC's knowledge management (KM) advisory services. He serves as a subject matter expert and thought leader in KM. Lee is responsible for leading projects from problem identification through solution delivery, ensuring the quality of the deliverables and the transfer of best practices to the client. Lee's professional experience spans more than 30 years in the manufacturing, retail, and professional services industries.
Lee's clients have included large, global organizations that sought to develop their enterprise knowledge management strategies. For a command of the U.S. Army, he led a project team that developed the enterprise KM strategy. For a command of the U.S. Navy, he provides KM strategy guidance and training. Other clients have included global pharmaceutical firms, oil and gas companies, the government of Singapore, and the agency responsible for the rail transportation infrastructure in the United Kingdom. Clients utilizing Lee's background in process improvement and project management have also experienced significant cost and time recovery where quality improvement projects have been conducted.
In addition to providing advisory services for clients, Lee is a frequent subject matter expert for APQC's Knowledge Management Collaborative Learning Studies to identify best practices and organizations on all varieties of knowledge management topics. Lee is a regular tweets interesting (to him) thoughts and findings from the official APQC Twitter account.
Prior to joining APQC, Lee was a global knowledge manager at Cap Gemini Ernst & Young, where he led the development of an integrated knowledge management system after the merger of two global management consulting firms. This work included the development of the knowledge management strategy, evaluation of the IT infrastructure, process development, and training for the 55,000 employees of the combined global professional services firm. Lee was also a senior member of the Ernst & Young Center for Business Knowledge, an internationally recognized leader in the application of knowledge management. There, he was responsible for the knowledge assets of several communities, including supply chain management, new product development, business transformation, and strategic advisory services.
Lee's professional career began at General Motors, where he gained two decades of experience in operations, industrial engineering, manufacturing engineering, quality management, and business strategy development. During that time, he was also a project manager responsible for multi-million dollar facility improvement projects and several new-car programs. He later used his experience at the world's largest specialty retail jeweler, where he conducted quality and process improvement projects in all aspects of operations, including repair, store operations, credit and collections, and marketing.
Lee holds an MBA from Cleveland State University and a bachelor's degree in industrial administration from Kettering University. He also holds certification as a project management professional (PMP) from the Project Management Institute. He is a frequent speaker at national and international conferences on project management and knowledge management. In 2003, he received an Honored Faculty award from the University of Phoenix, where he taught graduate courses in project management, operations management, quality management, and statistics.