Human Capital Management
Solve real-world challenges in Human Resources
Developing and managing human capital is the foundation of any organization's success. For more than 30 years, APQC has studied how leading corporations, government agencies, and nonprofits make the most of their most precious asset: people. Our benchmarks and best practices span the entire life cycle of HR. Tap our wealth of resources to align your HR efforts with outcomes such as increased HR efficiency and decreased cost, improved job satisfaction, and reduced employee turnover.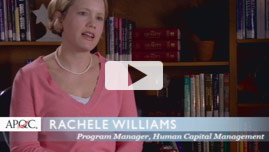 APQC offers a third-party facilitation that is very unique in the marketplace and would be difficult for members to find anywhere else.
Rachele Williams
Senior program manager, human capital management
One source. Thousands of ways to work smarter, faster, and better.
APQC is your single source for proven decision support tools and a community of peers dedicated to the practice of human capital management. From a fast online assessment of your HR processes to a customized, deep-dive analysis of an entire function, to the ability to understand the drivers behind leading organizations top performance, we have data and expertise to solve your most critical challenges.
Benchmarks: Find out exactly where you stand.
Whether you need immediate line-of-sight data or a custom assessment against a specific peer group, we have the right assessment tool for you. Assessment areas include HR organization; creating and managing HR strategy; sourcing, recruiting, and selecting employees; developing, training, and counseling employees; rewarding and retaining employees; managing and reporting time; processing payroll taxes; redeploying and retiring employees; and managing employee information. Read more about our Open Standards Benchmarking.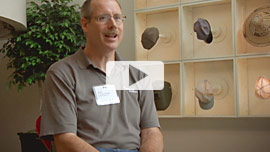 By using the Knowledge Base and the contacts I had through APQC, I was able to get benchmarking data quickly.
Phil White,
Rockwell Collins, Inc.
Best Practices: Go from good to great.
Bring the lessons learned from best-in-class companies to your organization. Discover the specific drivers behind high performance across human resources with content from our Knowledge Base or by participating in a study. Our most recent best-practice studies focus on talent management; work force planning; recruiting, sourcing, and selecting key employees; and leadership development. Learn more about our Best Practice Studies.
Content & Community: Drive continuous improvement across your organization.
APQC membership gives you—and every employee in your organization—access to actionable content, expertise, and a network of peers so you can discover, understand, and implement the most effective methods for productivity and improvement in human capital management.
Read our latest thinking on Talent Management in a Tough Economy.
Additional Featured Human Capital Management Content: