Awards and Recognition
Understanding business needs and exceeding expectations have been the foundation of APQC's success for more than 30 years. Our awards and achievements demonstrate the quality and value we strive to provide.
Awarded for What We Do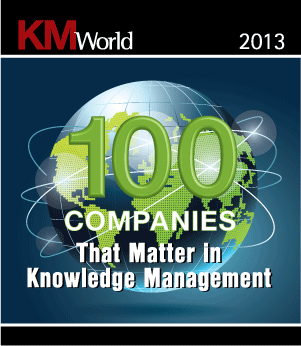 Our benchmarking methodologies rank #1 in the world, according to a study conducted by The European Center for Total Quality Management at Bradford University's School of Management. In 2013, APQC was named to KM World's list of 100 Companies That Matter in Knowledge Management (previous wins in 2002 and 2011). We are also proud to have been recognized for outstanding performance with the MAKE (Most Admired Knowledge Enterprise) award (Global winner 2008 and 2011; North America winner 2003, 2004, 2007-2012).
---
Awarded for Who We Are
APQC has been awarded Houston's Better Business Bureau Torch Award for its superior commitment to ethics, overall excellence, and quality in the workplace. In 2011, APQC was named one of the top 100 workplaces in the greater Houston area.
---
Further Achievements
Additional APQC achievements include:
APQC is proud of our recognitions as a leader in our field. We look forward to demonstrating continued success in the years to come.